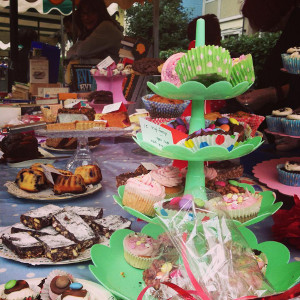 News
Angel Canal Festival – September 6th
The Angel Canal Festival is happening on Sunday the 6th of September, 11am to 5pm http://www.angelcanalfestival.org/
This is our biggest and best fundraiser, so we really need as much help as possible.
We need:
Baked goodies – anything goes; cupcakes, brownies, tarts, biscuits – ALL GOOD!
Volunteers – can you help out in any way? We need help with setting up the stall and with selling throughout the day.
If you would like to be involved please get in touch with Laura M, or email N1 WI.
Please do help out if you can – this event helps to keep the group running so we do need as many people as possible to take part.
Also at the festival, for the 1st time we have been invited to take part in a boat race! It's a heat-based race where you row as quickly as you can for about 5 minutes in teams of 8-10. It's free to take part and all equipment will be provided. If you are interested please speak to Rosie or Bobbie email N1 WI at the normal address.